Welcome to the Pencil Pet Portraits Gallery!
The drawings in this gallery are hand drawn with graphite pencils on paper. Graphite pencil is a wonderful medium to achieve contrast and detail. It works really well for most subjects due to its ability to create drama and an expressive work. The gallery consists of dog, cat and horse portraits. I have also created portraits of other pets, such as rabbits and birds, house illustrations and drawings of landscape.
Graphite pencil can transform any photograph into a beautiful piece of art. Besides the classical monochrome drawing, I can also create a tinted portrait for clients that want to show a colour highlight in the portrait.
If you would like to commission your own unique drawing, contact me with your pictures today.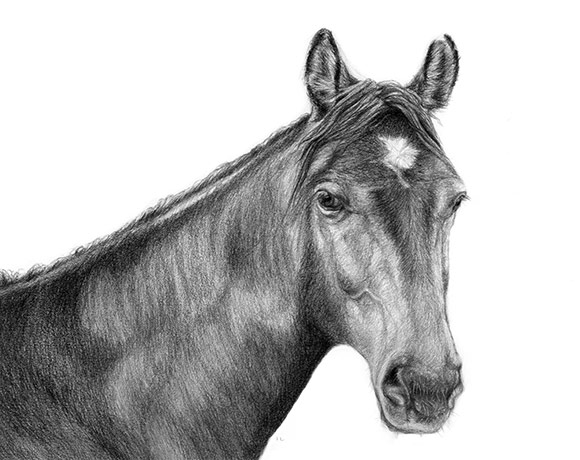 Horse 'Frisk'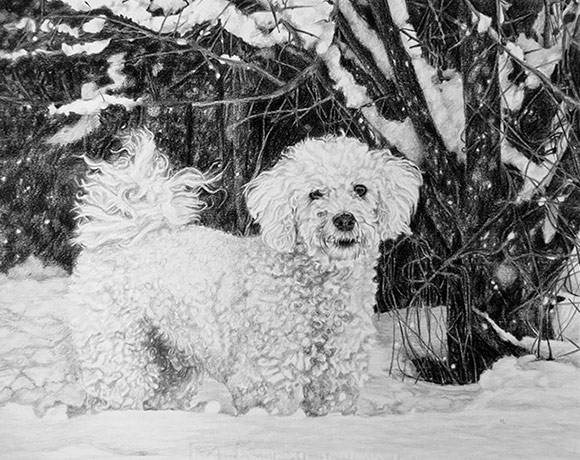 Bichon Frise 'Lucky'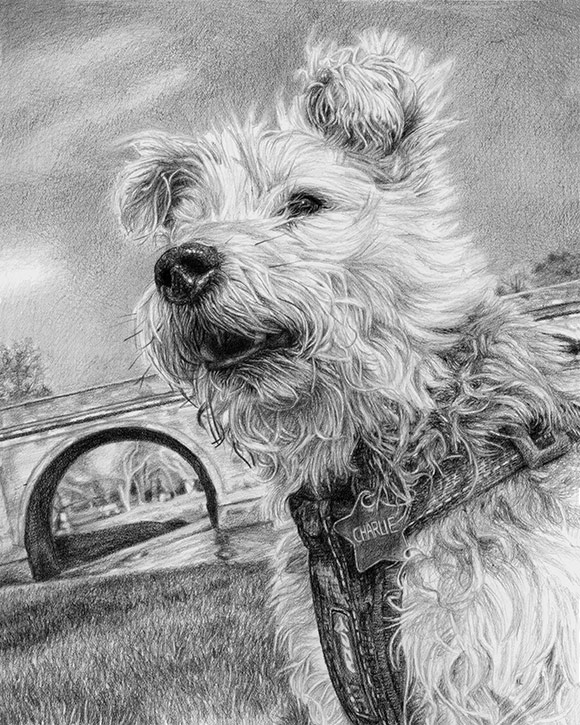 Terrier 'Charlie'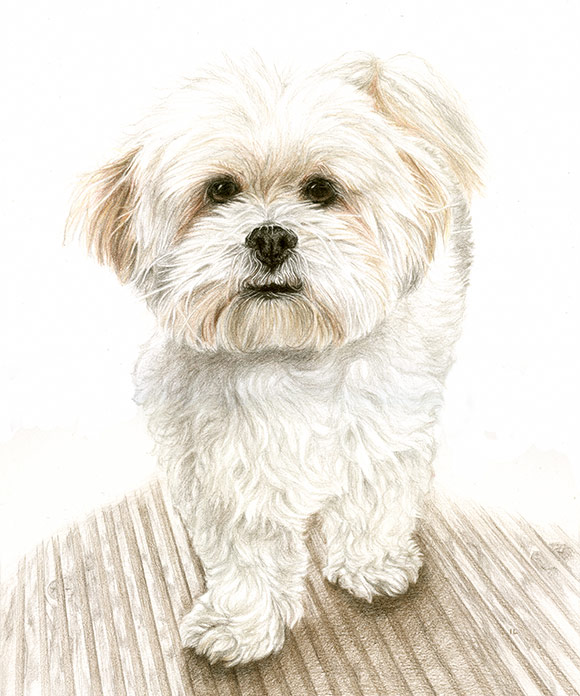 Bichon Maltese Dog 'Harry'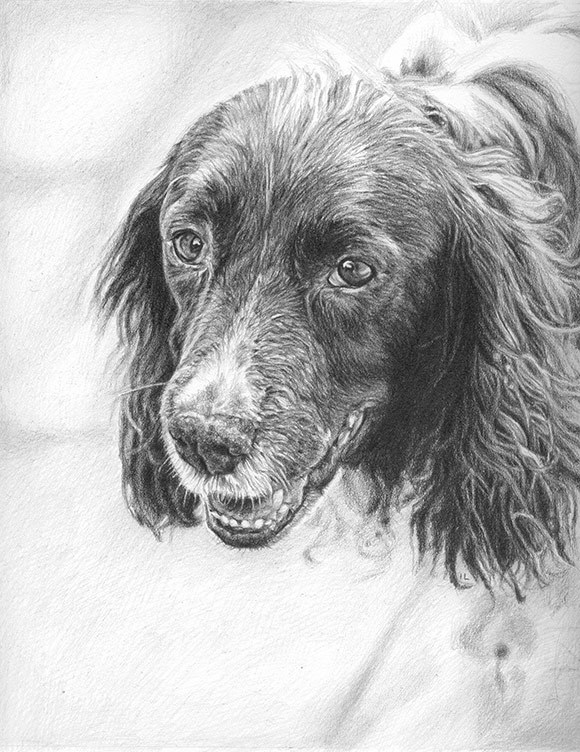 Springer Spaniel Dog 'Polly'
View Polly's portrait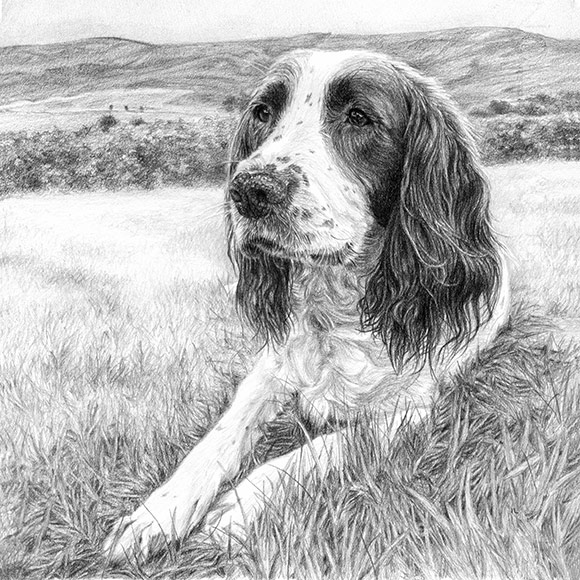 Springer Spaniel 'Lily'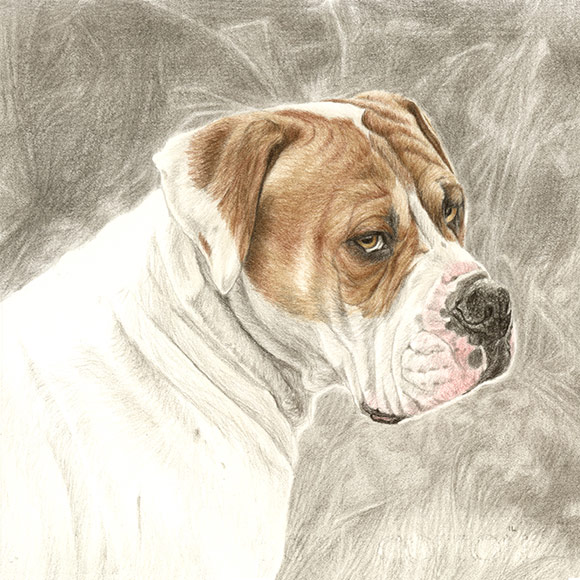 Boxer Dog 'Buster'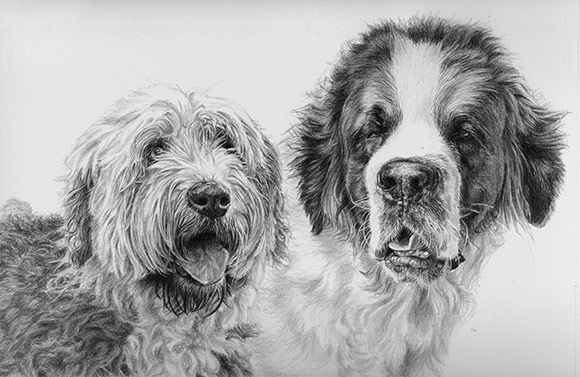 Terrier 'Annie' and Saint Bernard Dog 'George'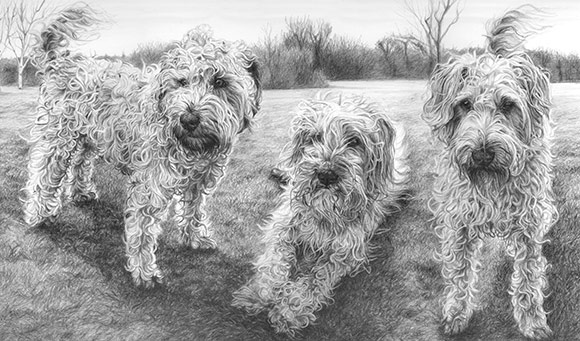 Three Wheaten Terriers 'Balhu, Jester and Mutley'
View Balhu, Jester and Mutley's portrait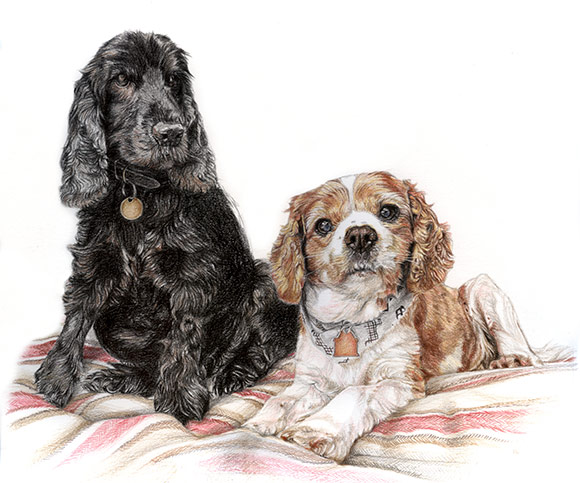 English Cocker Spaniel Dog 'Alfie' and King Charles Dog 'Oscar'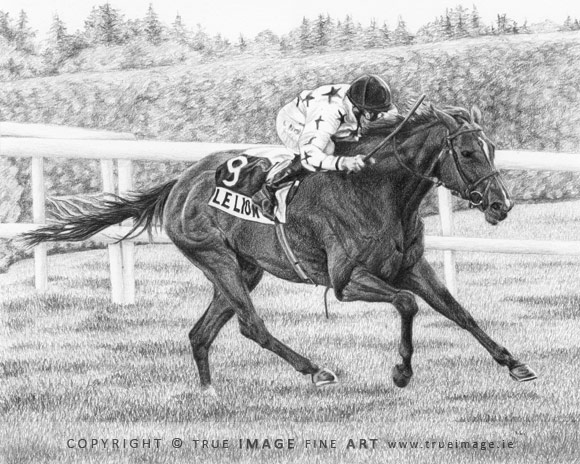 Horse and Jockey
View the portrait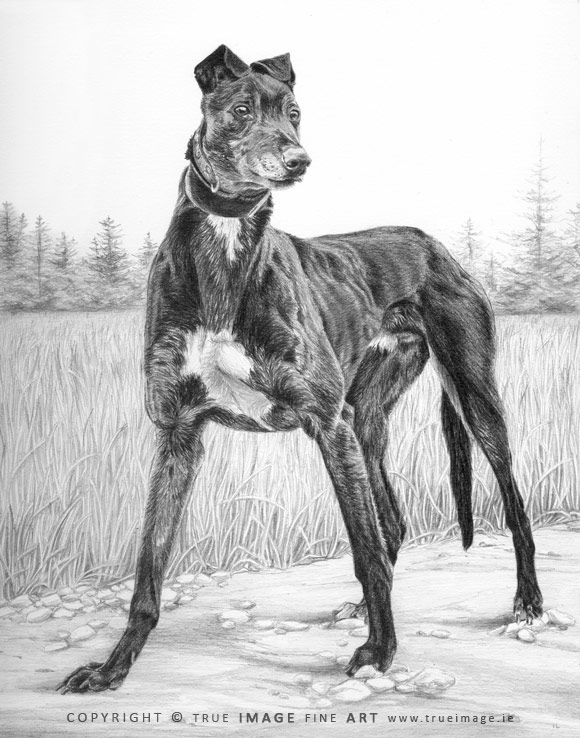 Greyhound
View the portrait of Tyson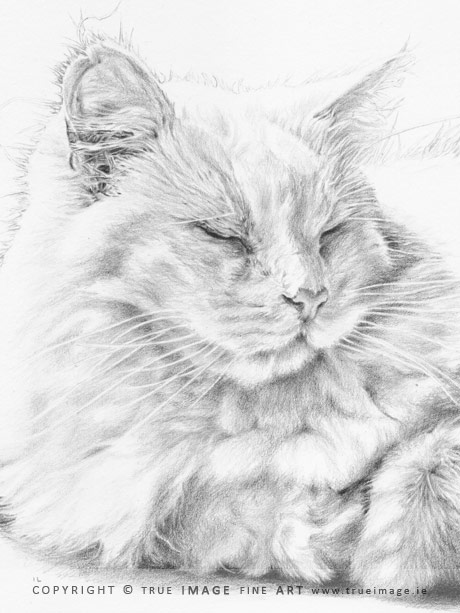 White Cat
View the portrait of Snowey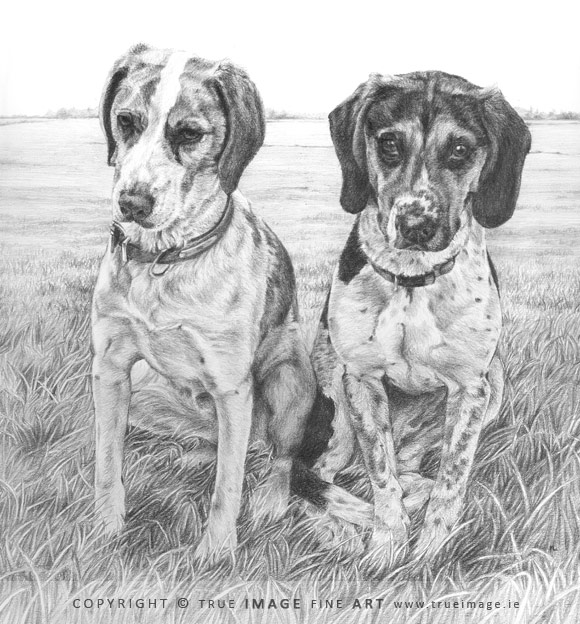 Two Beagles
View the portrait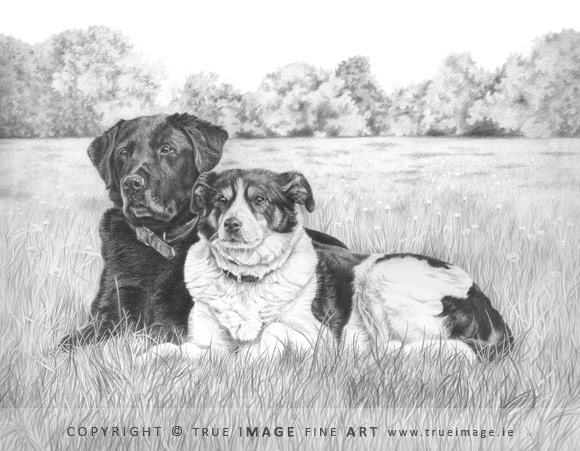 Black Labrador and Collie
View the portrait of Monty and Jessie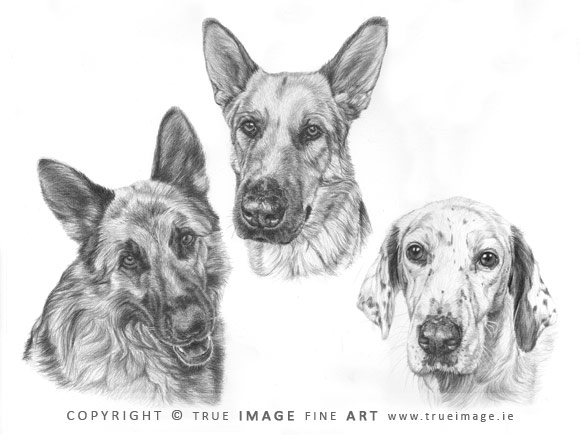 German Shepherds and a Dalmatian
View the portrait of Cassie, Denny and Poppy
Materials and Technique
I use graphite pencils on Italian made Fabriano paper. This is an excellent quality paper that can withstand many layers of graphite. This allows me to really work with the contrast in each portrait.
I use several grades of graphite ranging from HB to 6B. I mostly use pencils made by Staedtler, Conte and Faber-Castell.
I start the process with an initial sketch to capture the likeness of the subject. I then move onto shading and final detailing of the subject. I can add a background to the image, although pencil drawings tend to look better without one.
Tinted Portraits
If you love the quality of pencil drawings but would prefer some colour in your portrait, a tinted drawing is the perfect choice. I can create a fully coloured drawing, or a graphite pencil drawing with coloured highlights in parts of the drawing. I work with coloured pencils made by Faber-Castell.
All drawings are posted in a neutral colour mount, ready for framing. I currently do not offer a framing service.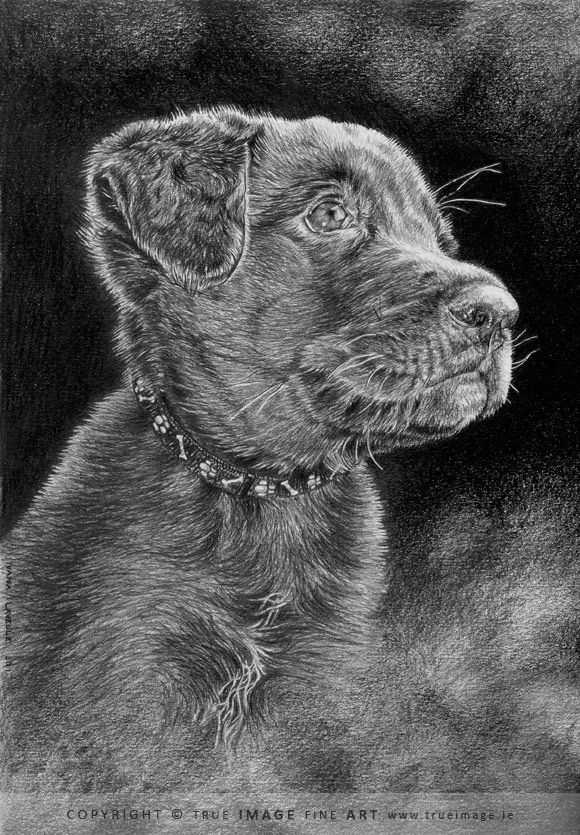 Chocolate Labrador Puppy
View the portrait of Bruce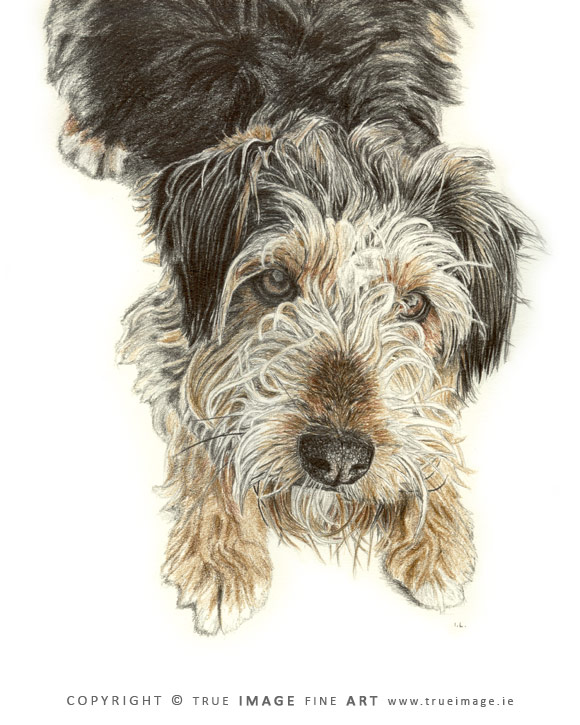 Fox Terrier
View the portrait of Roxy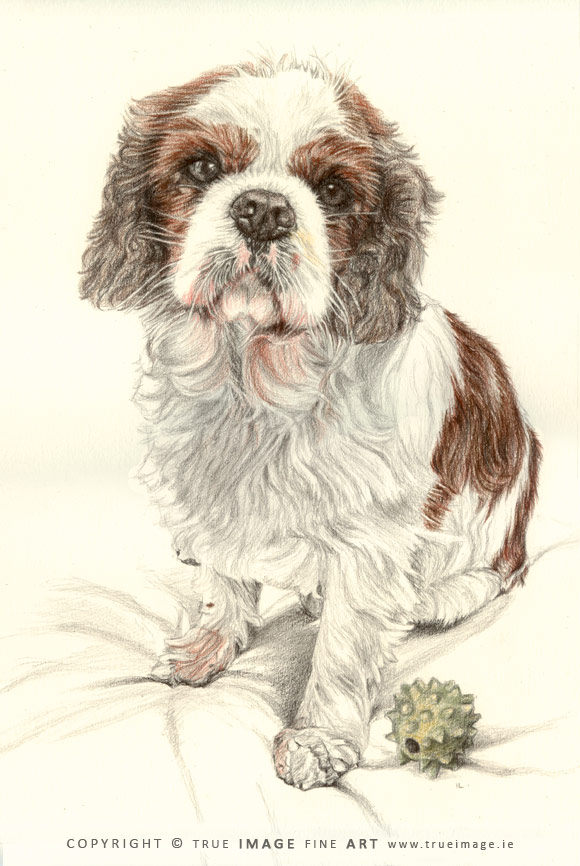 Cavalier King Charles
View the portrait of Holly
Rathsallagh House Drawing
View the drawing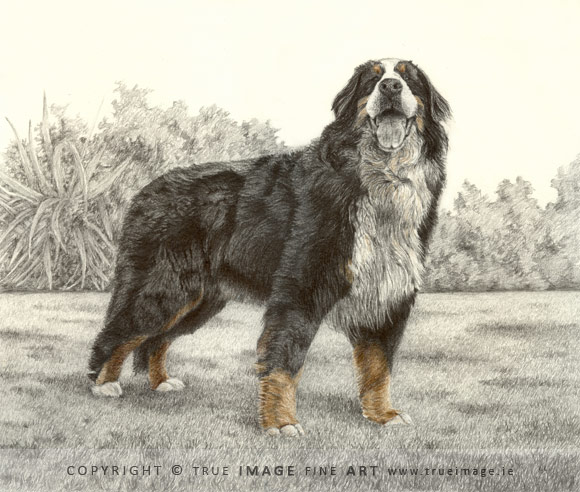 Bernese Mountain Dog
View the portrait of Gorby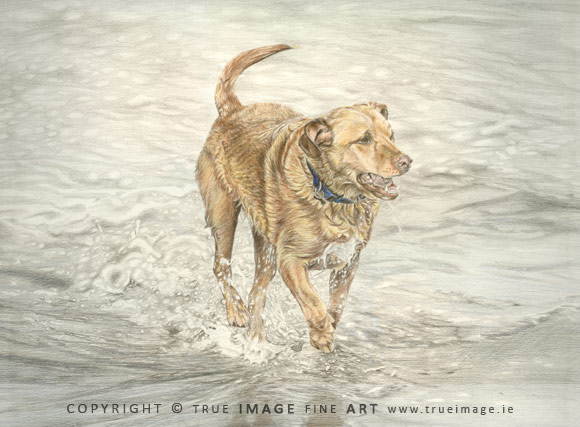 Golden Labrador
View the portrait of Elmo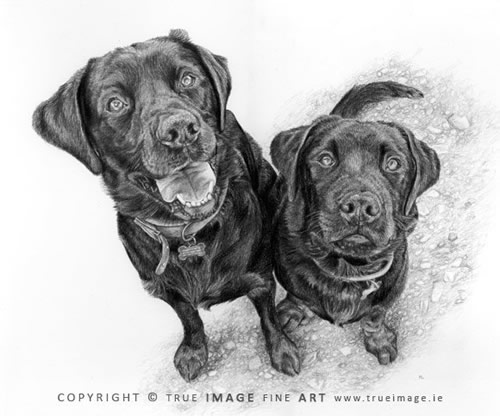 Two Black Labradors
View the portrait of Brody and Bruar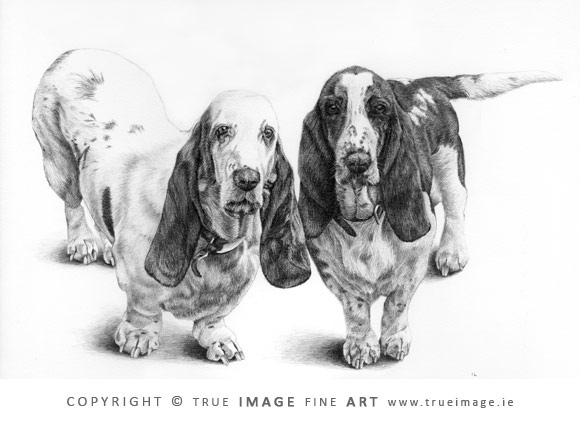 Two Basset Hounds
View the portrait of Jasmine and Daisy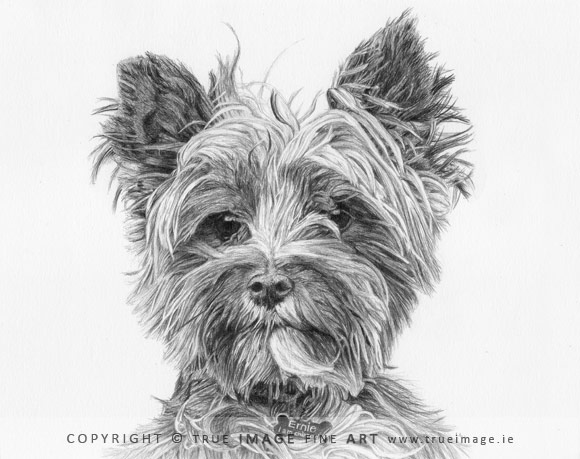 Norwich Terrier "Ernie"
View the portrait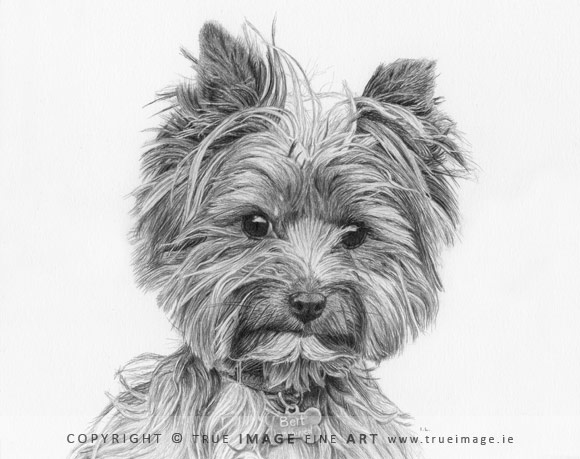 Norwich Terrier "Bert"
View the portrait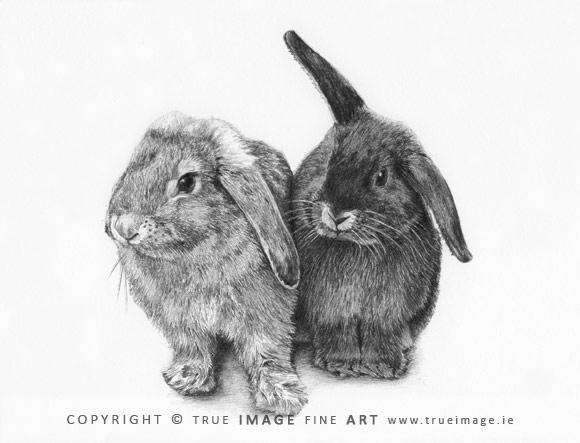 Two Rabbits Portrait
View the portrait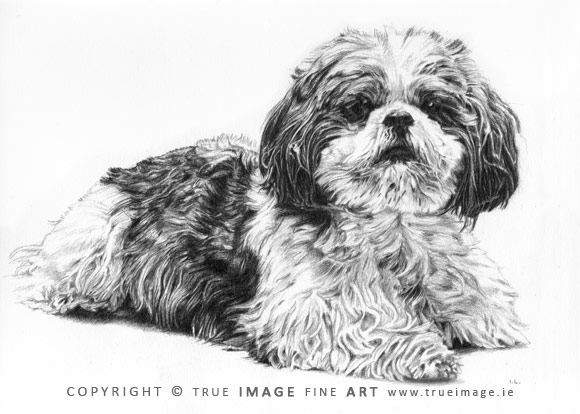 Shih Tzu Portrait
View the portrait