Fox Terrier Tinted Pet Portrait in Pencil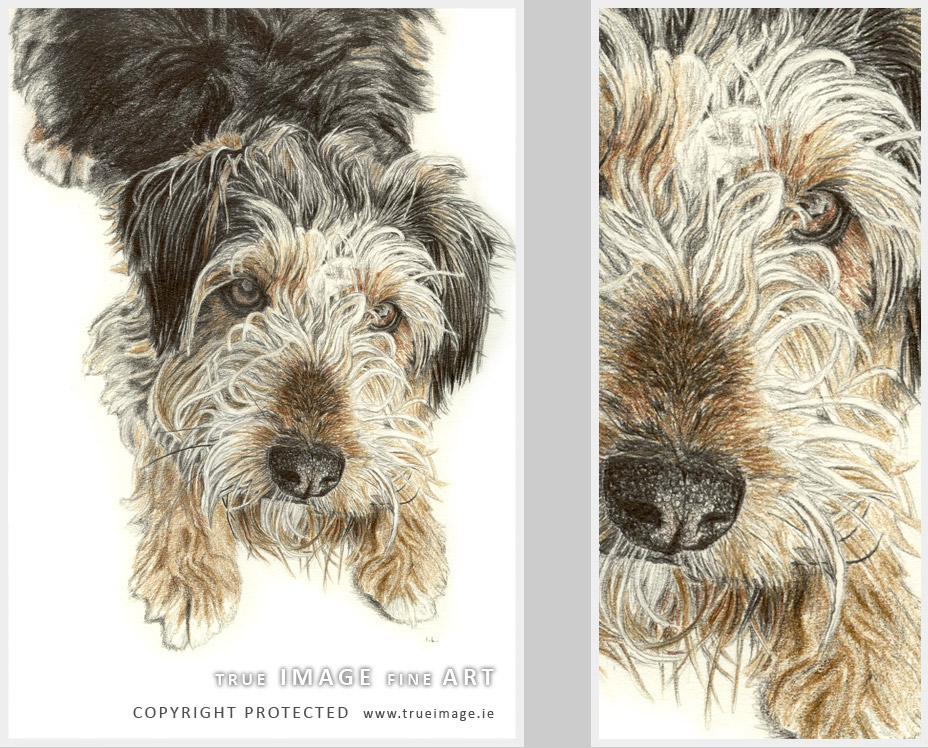 Reference Photograph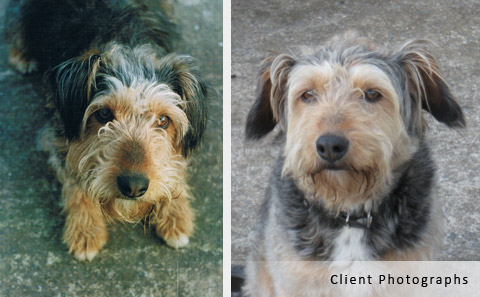 Portrait Information
Drawing size: 20 x 25cm (8" x 10")
Medium: tinted graphite on paper
Year of Completion: 2012
Country: Ireland
About the Commission
This is a pet portrait of a lovely and energetic
fox terrier Roxy
. He has been with his family for twelve years and his portrait was a Christmas gift for his owners in 2012. This is what the client said about him:
"Roxy is a bit of a crazy dog. He still chews his bedding and chases crows flying over the garden. He is begining to show signs of old age and I know when he is gone we will be heartbroken, despite the giving out I do about him."
It was great to have such a great description about his personality when drawing this pet portrait. I could really make up an image of him in my mind and it helped so much when drawing out his features and the twinkle in his eyes.
The client was worried about loosing Roxy's colouring in a pencil drawing so we have agreed to add some
coloured pencil
for his brown and tan fur and his georgeous eyes.
The client had two good photographs of Roxy. She chose the one where Roxy is looking up at the camera. It was very helpful to have the other image too as his fur appears much lighter here and I could create a better likeness. I just love the reference photograph and Roxy's portrait was such a joy to work on.
Client Feedback
"Hi Ivana, I love it!!! You have really captured Roxy in this drawing!! The family will be thrilled when they see it on Christmas Day. Thanks a million."

Carmel, Limerick, Ireland
The Drawing in Progress and Finished Mounted Portrait

If you would like to order your own pet or family portrait or you would like to discuss your portrait commission, please do not hesitate to contact me by filling out my contact form or simply emailing your photographs or ideas.