"Jasmine" and "Daisy" Two Basset Hounds Pencil Portrait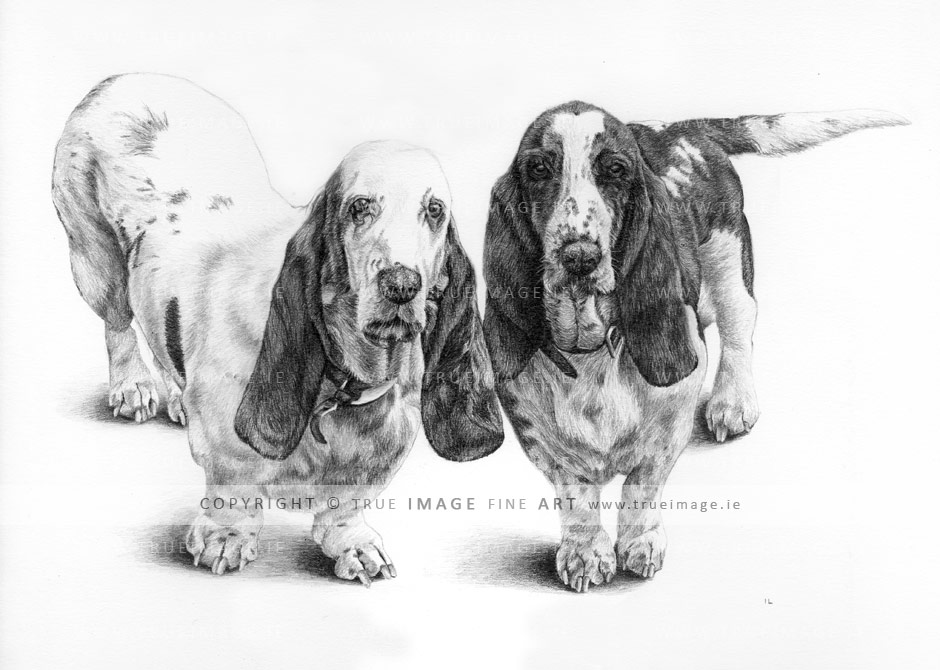 Reference Photograph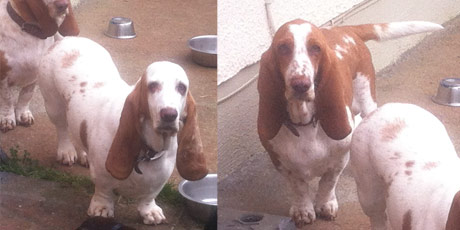 Portrait Information
Drawing size: 25 x 35 cm (10" x 14")
Medium: graphite pencil on paper
Year of Completion: 2013
Country: Ireland
About the Commission
This portrait was commissioned by a return client. It was a Christmas present for her friends. She was looking after her two basset hounds Jasmine and Daisy while they were on holiday, so she had a good opportunity to take pictures. They are just so gorgeous with their sad eyes.
The drawing was 25 x 35 cm in size and we kept the background white. I used two photographs to create the composition. I used graphite pencils ranging from HB to 4B.
Client Feedback
"Dear Ivana, I received the picture today of Jazzie and Daisy. My friends will love it. I can't wait to see their faces when they open it! Yet again, you have done an amazing job. Thank you so much.
In the future, I would definitely like to get one of my horses done! So I will be in touch again. I have lots of animal mad friends (I own a stables) so I will definitely recommend you.
Take care,"
Claire, Tuam, Co. Galway
If you would like to order your own pet or family portrait or you would like to discuss your portrait commission, please do not hesitate to contact me by filling out my contact form or simply emailing your photographs or ideas.