White Cat "Snowey" Portrait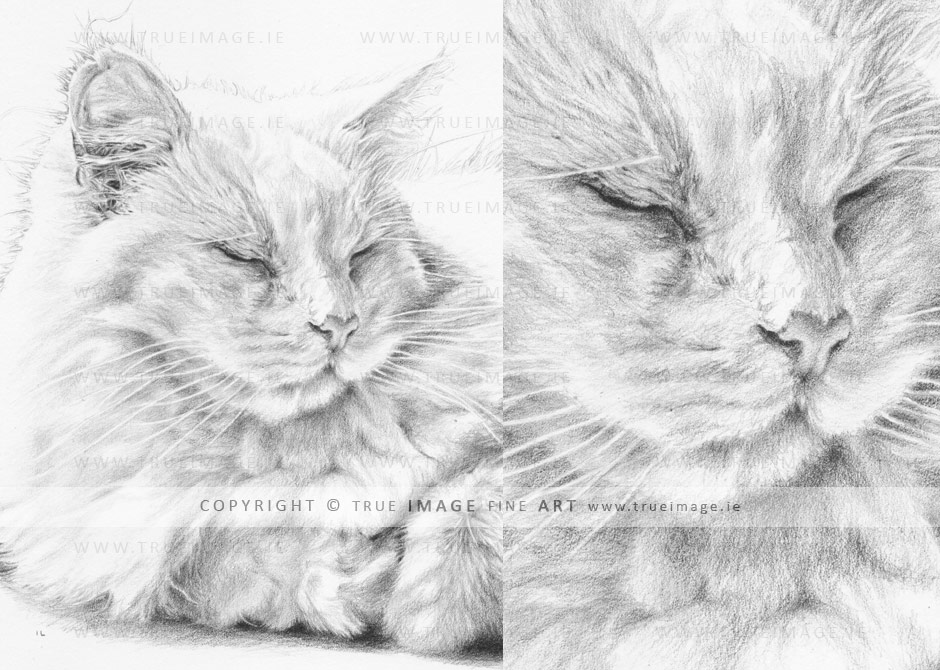 Reference Photograph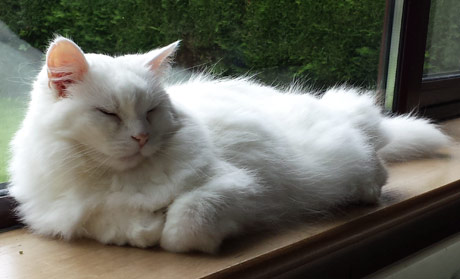 Portrait Information
Drawing size: 15 x 20 cm (6" x 8")
Medium: graphite pencil on paper
Year of Completion: 2015
Country: Ireland
About the Commission
The portrait of Snowey was commissioned as a present for her owner in 2015. Snowey had passed away a year before that and her portrait was to be a keepsake for the client's sister, her owner. The photos I received were excellent and it was such a pleasure to work on the portrait. Since the portrait was quite small at 15 x 20 cm, the picture was cropped.
The drawing was drawn with graphite pencils and I kept it very soft. Snowey was a beautifully
white long-haired cat
and the client wanted that to be shown in the portrait. She also preferred a white background. Most of Snowey's face was in the shadow in the picture, so I didn't make the drawing too dark.
Client Feedback
"Hi Ivana, that's absolutely lovely. Am sure my sister will love it."
Ann, County Meath, Ireland
If you would like to order your own pet or family portrait or you would like to discuss your portrait commission, please do not hesitate to contact me by filling out my contact form or simply emailing your photographs or ideas.