Chocolate Labrador Puppy Pet Portrait in Pencil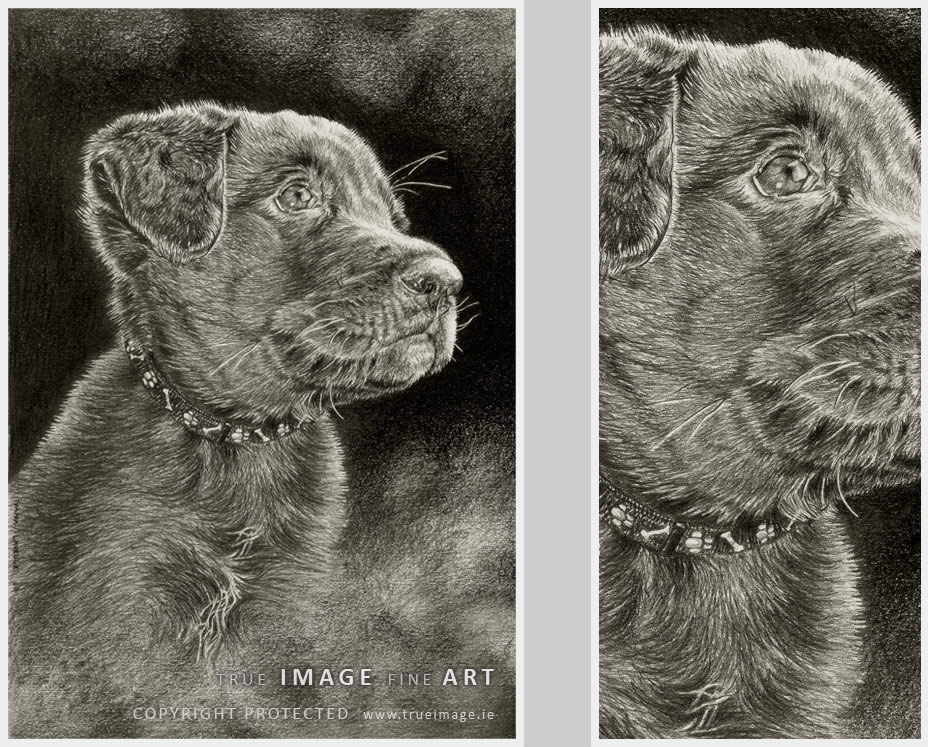 Reference Photograph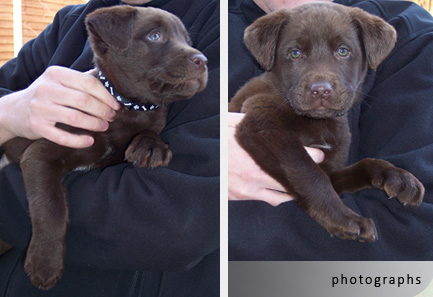 Portrait Information
Drawing size: 20 x 30cm (8" x 12")
Medium: graphite pencil on paper
Year of Completion: 2011
Country: Ireland
About the Commission
This pet portrait is of a
chocolate labrador puppy called Bruce
. He was just two months old at the time the photograph was taken. The drawing is drawn on Fabriano paper with graphite pencils ranging from 2H to 7B.
The reference photograph was adjusted slightly before the drawing process began - owner's arms were removed from the composition. I also tilted Bruce's head slightly to make him look like he is sitting and I added some abstract background.
The Drawing in Progress

If you would like to order your own pet or family portrait or you would like to discuss your portrait commission, please do not hesitate to contact me by filling out my contact form or simply emailing your photographs or ideas.