Tinted Portrait of Bernese Mountain Dog "Gorby"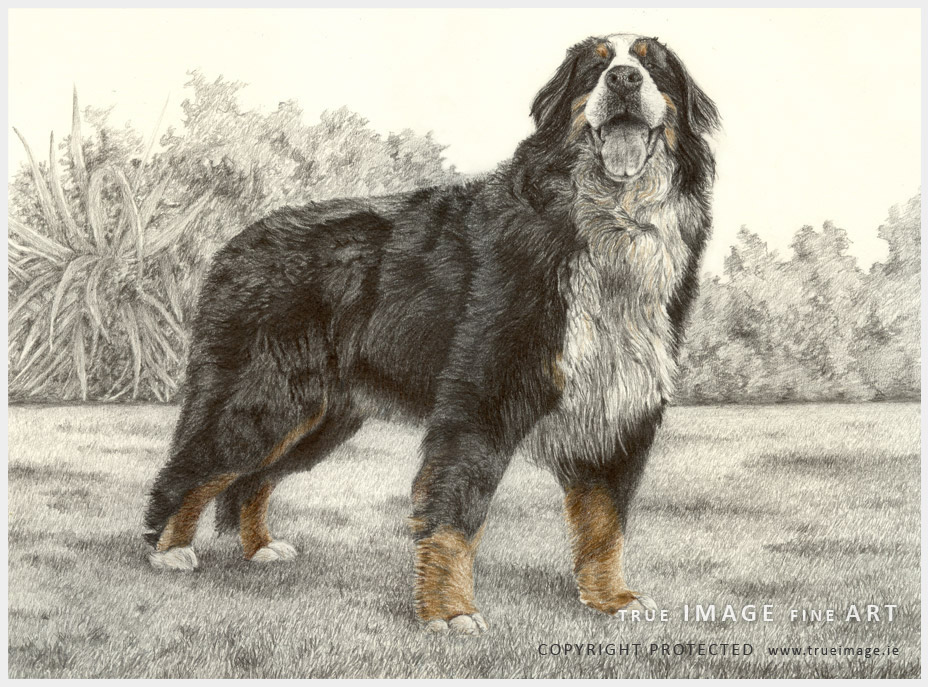 Reference Photographs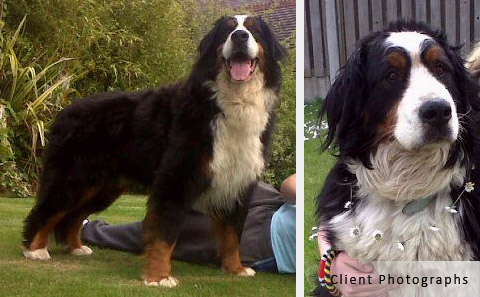 Portrait Information
Drawing size: 30 x 25cm (12" x 10")
Medium: graphite and coloured pencil on paper
Year of Completion: 2012
Country: Ireland
About the Commission
This
tinted dog portrait
was commissioned in 2012 by a client in Ireland. The portrait is of a
bernese mountain dog called Gorby
. Gorby sadly passed away in June 2012 after a 6 month battle with cancer. The client wanted his portrait as a Christmas gift for her father, Gorby's owner. She described him as a "fabulous dog" and wanted to show that in the portrait.
The drawing was 30 x 25cm (12" x 10") in size. We used her favourite photograph of him as a reference. The only adjustments made to the reference photo was the background, adding some foliage on the right to balance with the left side. I kept the background very simple so that Gorby is the main focus of the drawing.
Client Feedback
"Hi Ivana, just saw the images now and they are amazing, really better than I ever expected, thank you so much...
Happy Christmas Ivana, just wanted to thank you again, dad cried and cried when he unwrapped the picture. Gorby really was part of our family and now can be remembered forever as the beautiful dog that he was!! It's just amazing it really is. Thank's again."

Kate, Cork, Ireland
The Drawing in Progress

The Completed Portrait

If you would like to order your own pet or family portrait or you would like to discuss your portrait commission, please do not hesitate to contact me by filling out my contact form or simply emailing your photographs or ideas.