Horse and Jockey Portrait Drawing in Graphite Pencil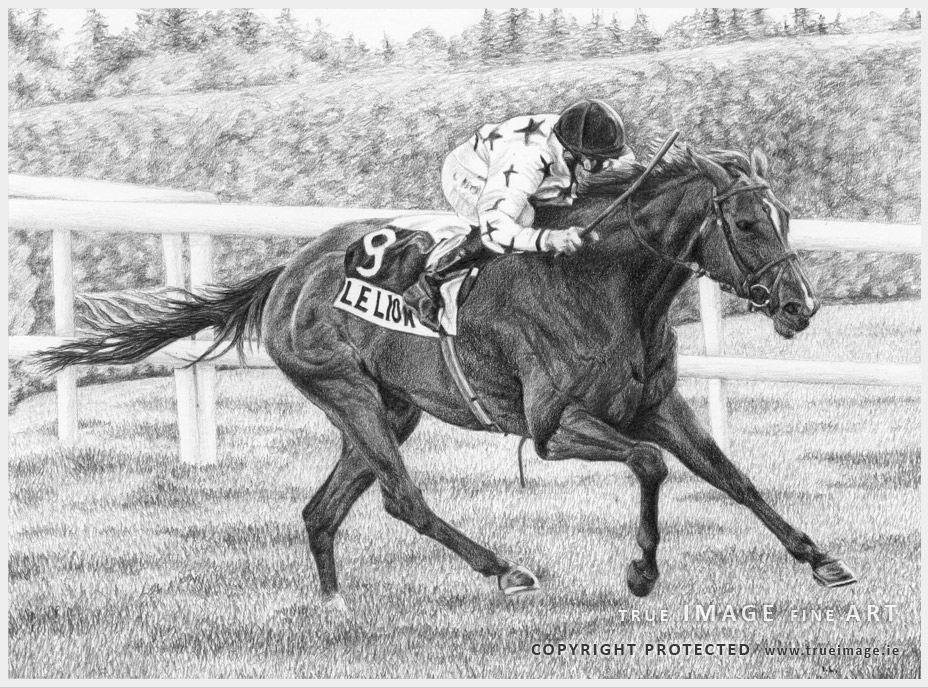 Reference Photograph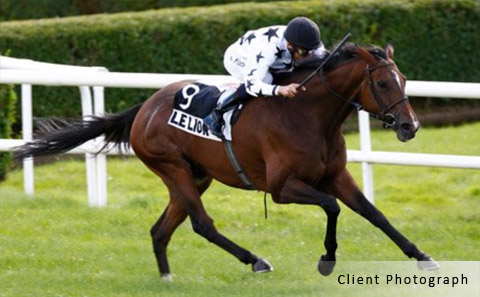 Portrait Information
Drawing size: 25 x 20cm (10" x 8")
Medium: graphite pencil on paper
Year of Completion: 2013
Country: Ireland
About the Commission
This horse and jockey portrait was commissioned in January 2013 by a client in Ireland. She provided me with a very good reference photograph which you can see below. The drawing is quite small at 25 x 20cm (10" x 8") and it is drawn with graphite pencils on paper. It was important to capture the movement of the horse through rendering of his muscles and getting the position of the jockey right. I used pencils of different softness to achieve several tones in the drawing - from 2H to 6B.
I envisaged the background to be simpler than in the reference photograph to
bring the focus to the main subjects
. I added a row of trees to the background behind the hedge to take away from the straightness of the hedge which seemed to divide the paper too much visually.
All changes to the reference photograph are agreed by the client in advance so that they have full control over their commission.
Client Feedback
"Hi Ivana, that's wonderfull, it´s great! I love it :-) I´m sure I will come back to you with other pictures :-)"
Anja, Kilcock, Ireland
The Drawing in Progress


The Completed Drawing in a Mount

If you would like to order your own pet or family portrait or you would like to discuss your portrait commission, please do not hesitate to contact me by filling out my contact form or simply emailing your photographs or ideas.