Silverback Gorilla Wildlife Painting
Wildlife Art in Acrylic on Canvas
This wildlife painting was developed from a photograph taken by Terrence Larson. He kindly let me use his photograph for this painting. The silverback gorilla featured here has such a strong stare and as soon as I saw this picture I wanted to paint it. While painting, I developed an idea of his character and it helped making the subject feel more alive. The painting has now been sold to an art collector in the US. There are prints and greeting cards available to purchase in the Shop.
Gorilla Wildlife Painting with Detail
Below is a scan of the final painting with detail on the side. This gorilla painting was painted on deep edge stretched canvas, that was primed by myself. I then used thin layers of acrylic paint and worked in a number of stages. The sides of the canvas were painted to match the overall look of the painting, brown in this case, and there was no need for framing. To commission your own wildlife painting from your photographs, please contact me for more information.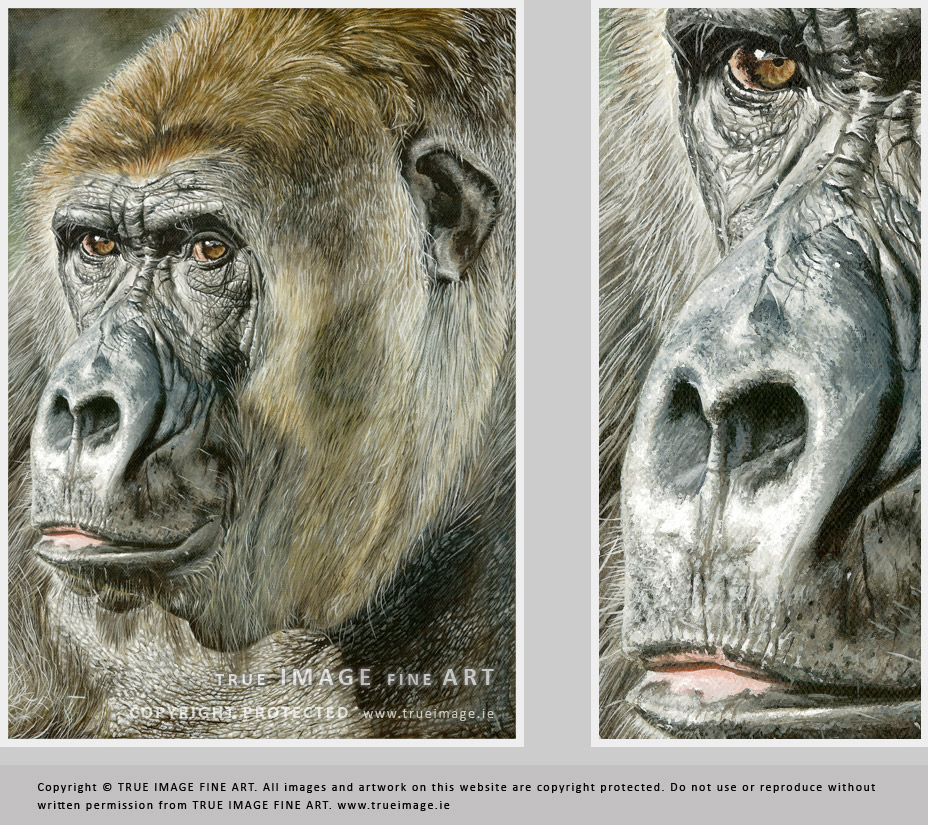 Gorilla Painting Work in Progress Photographs
Below are photographs of the painting in progress. It shows the paint layers at different stages starting with a one colour wash, in this case a mixture of ultramarine blue, raw umber and burnt umber. More colour is then added as the painting goes on, building up on layers of colour.