Family Portrait
Family Portraits in Graphite Pencil
This family portrait was created in 2010. The portrait is drawn with graphite pencils on paper and is 30 x 40 cm in size. I used pencils of various hardness, ranging from HB to 7B for well balanced shading. I wanted to capture the contemplative look on the girl's face and the detail in her lovely curled hair in this family portrait.
Graphite Pencil Family Portrait with Detail
Below is a scan of the final drawing with a detailed image on the side. The detailed image represents the drawing approximately at its actual size. Family portraits work particularly well in graphite pencil on paper. This medium allows for great detail and light and dark values. If you require more information on commissioning your own family portrait or have any queries, please do not hesitate to contact me.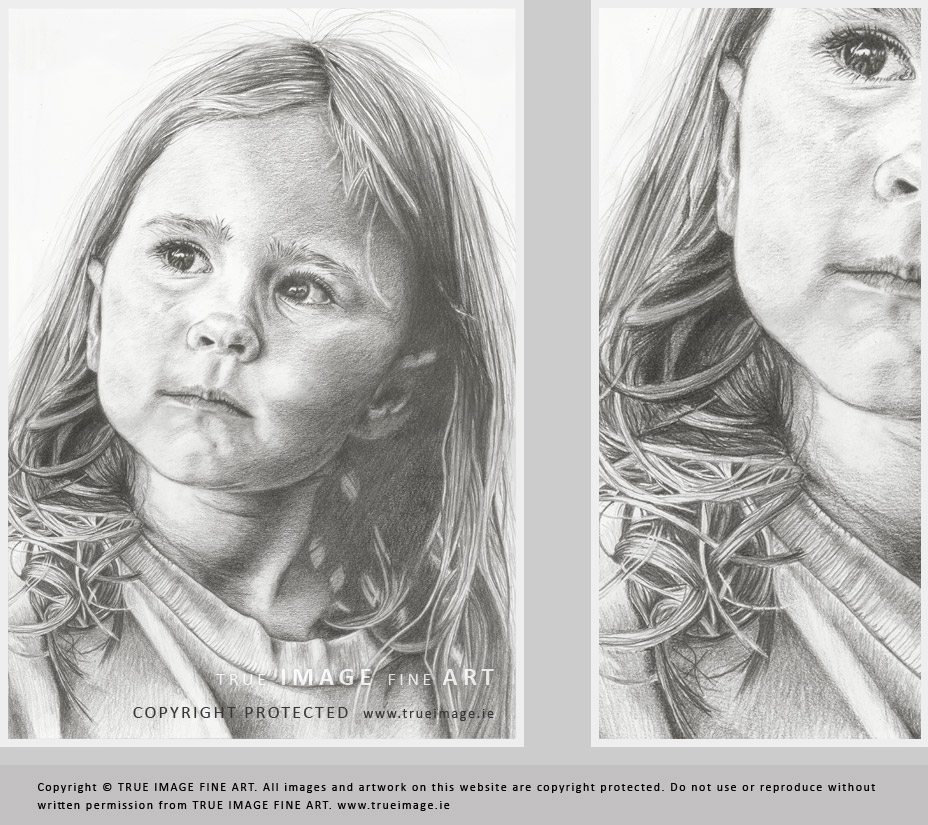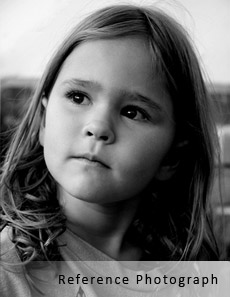 Reference Photograph
For this family portrait I worked from one photograph. The original photo was taken by BWK who has kindly agreed on his photo to be used as a portrait.
Greeting Cards and Art Prints of you Portrait
All completed portraits are scanned and clients have an opportunity to purchase greeting cards and art prints of their portrait for their friends or family. Art prints make a great gift for any occasion and greeting cards add a personal touch to any holiday greeting. All art prints are printed on conservation grade paper for long life and they are excellent reproductions of the original artwork. Clients can order prints with their portrait commission or at a later stage because all scans are kept on file for such occasion. For more information on purchasing prints or cards of your portrait, feel free to contact me.