Chocolate Labrador Pet Portrait in Pencil
Dog Portrait Drawings in Graphite Pencil
This pet portrait is of a chocolate labrador called Bruce. The drawing is on Fabriano paper 30 x 40cm in size. It is one of the first pet portraits I have worked on back in 2009 and Bruce was great posing in this picture. He looks so attentive and I wanted to capture that in the portrait. All pet portrait drawings are posted in a mount with backing board ready for framing.
Graphite Pencil Labrador Portrait with Detail
Below is a scan of the final drawing with detail on the side. The detailed image shows the drawing approximately in its actual size. If you would like to discuss a commission of your own pet or family member, please do not hesitate to contact me and I can advise you on the best photographs, medium and size of your portrait.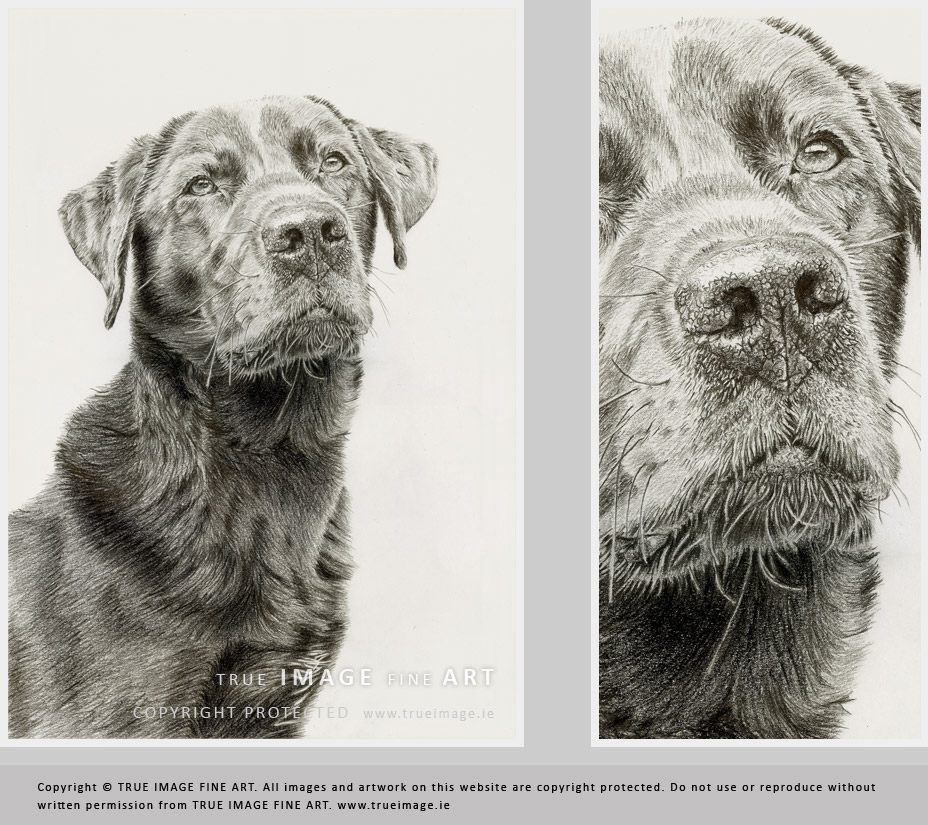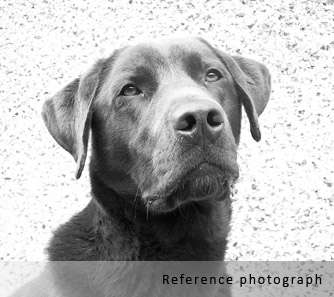 Reference Photographs
Here is the reference photograph used for the pet portrait of Bruce. There was no need for any adjustments because the photograph is quite detailed and Bruce's pose is just right.
Art Prints and Greeting Cards of Your Pet Portraits
When ordering your own pet portrait you can purchase prints and greeting cards of your portrait for your family or friends. I always scan portraits and match them to the originals for near perfect reproductions in print. The prints make great presents and the greeting cards add that personal touch to any birthday or holiday. You do not have to order prints or cards with your portrait commission as I keep the scans on file for future printing. So even if it is a year later, you can still order your prints. For more information on art prints and greeting cards, please contact me.