Bride Painting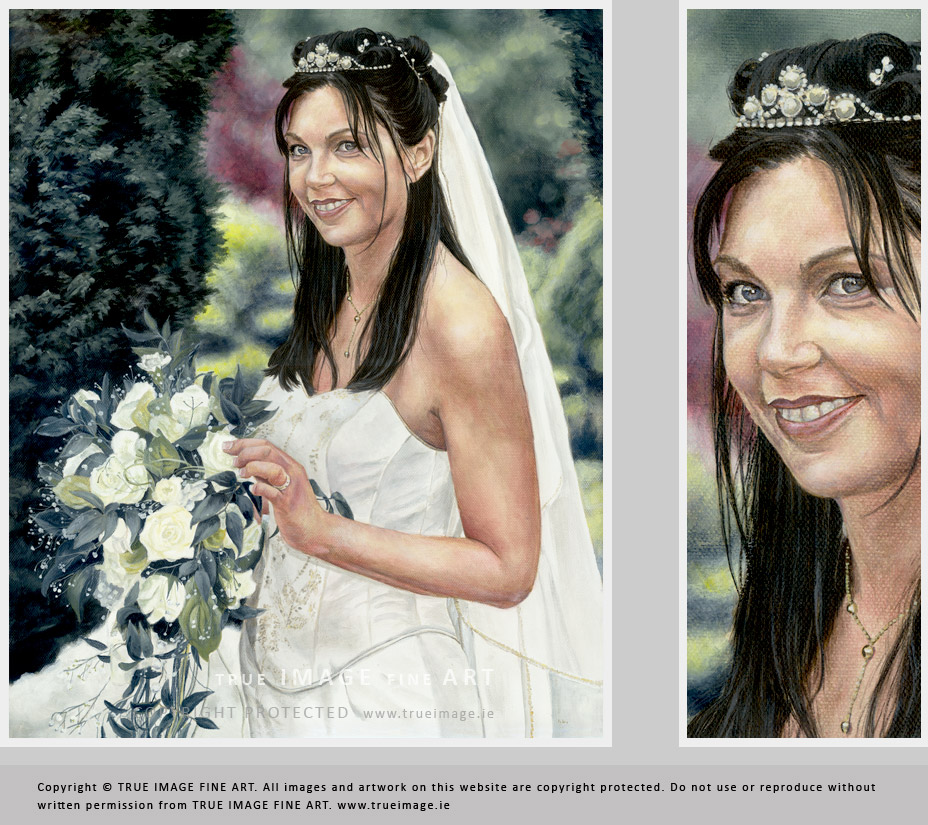 About
This painting was commissioned in 2013 as a gift to the bride's 40th birthday from her husband. I worked from one reference photograph which was professionaly taken and so I had a lot of detail to work from. The painting was larger at 40 x 50cm - 16 x 20inches and was painted with acrylic on stretched canvas.
Portrait Information
Drawing size: 40 x 50 cm (16" x 20")
Medium: acrylic on stretched canvas
Year of Completion: 2013
Country: Ireland
Client Feedback
"Hi Ivana, that looks lovely, thank you... I am looking forward to seeing the real thing and getting it framed!"
Dave, County Wexford, Ireland
The Completed Portrait

If you would like to order your own pet or family portrait or you would like to discuss your portrait commission, please do not hesitate to contact me by filling out my contact form or simply emailing your photographs or ideas.