A Drawing of a Baby and a Chihuahua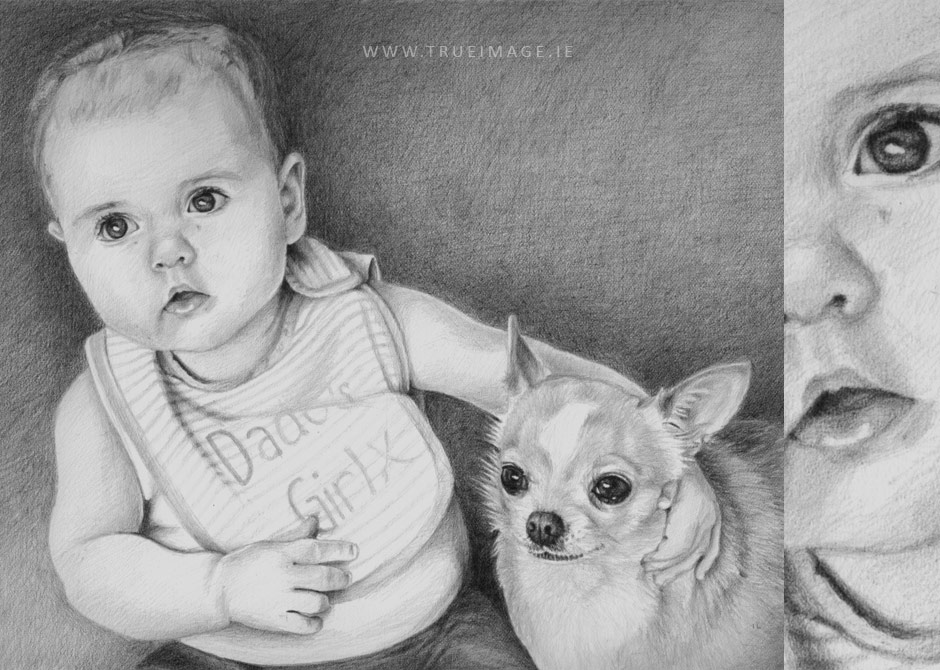 Reference Photograph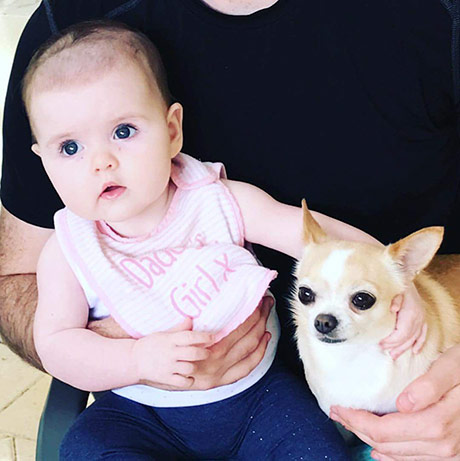 Portrait Information
Drawing size: 20 x 25 cm (8" x 10")
Medium: graphite pencil on paper
Year of Completion: 2017
Country: Ireland
About
The portrait was commissioned as a christening present for Lauren's, the baby's, parents. Lauren and Ted, the chihuahua, are always together and the godparents wanted a drawing as a keepsake for Lauren's parents who live in Australia.
The drawing was drawn with graphite pencils ranging from HB to 5B in softness. I decided to keep the background dark for Lauren and Ted to pop off the page.
Client Feedback
"Hi Ivana, the portrait is just beautiful, absolutely delighted with it. I'm sure they will be very happy with this portrait as they sent a video this morning with Lauren playing with Ted so I'm delighted I got you to commission this. Thank you very much..."
Aileen
The Drawing in Progress and The Completed Portrait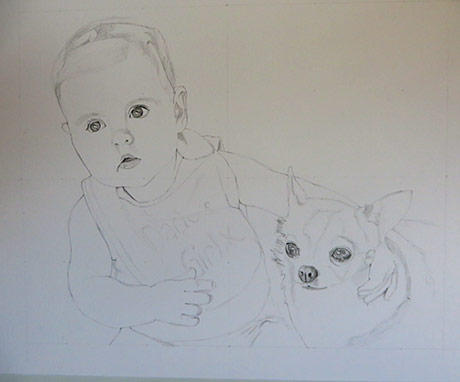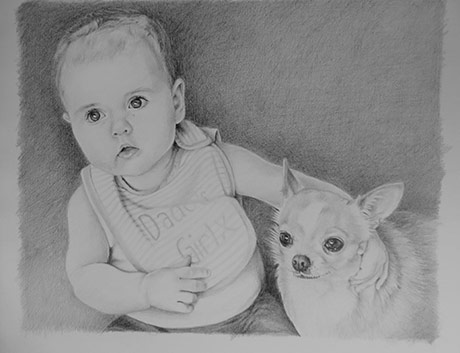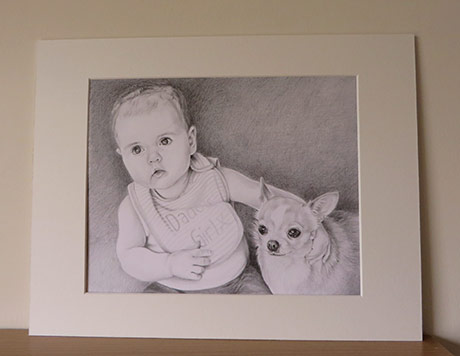 If you would like to order your own pet or family portrait or you would like to discuss your portrait commission, please do not hesitate to contact me by filling out my contact form or simply emailing your photographs or ideas.