A Painting of Rossnowlagh Beach in Donegal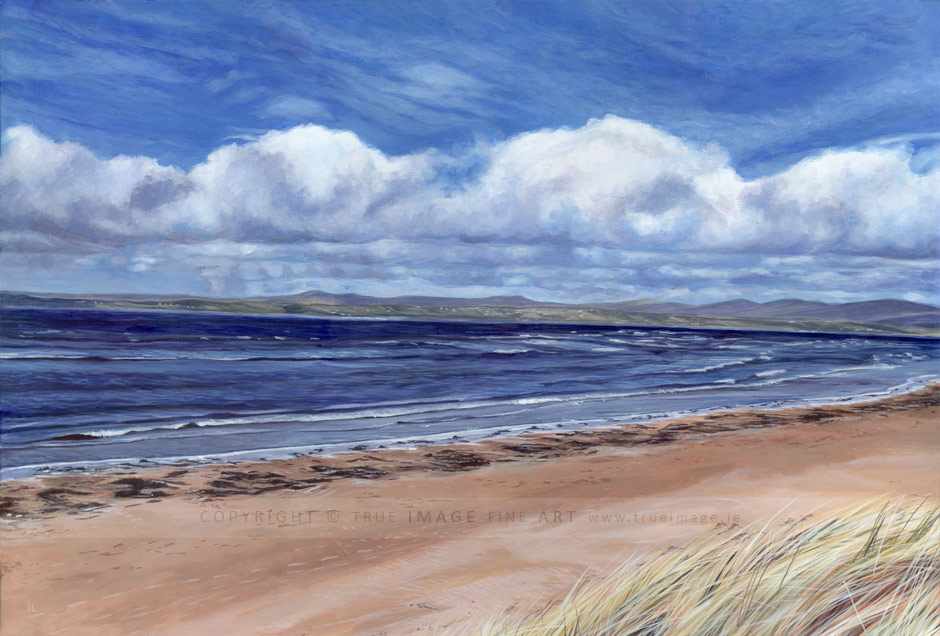 The painting in full view
Portrait Information
This painting of Rossnowlagh beach in county Donegal was commissioned in 2018 by a client in Galway. It was a present for his wife and this beach is her favourite spot. She had the reference photo enlarged and my client wanted it to be turned into an original painting. I worked at 40 x 60 cm (16 x 24 inches) with acrylics on stretched canvas. The client was really happy with the painting when he collected it from me. You can find more information on the commission on my blog
here.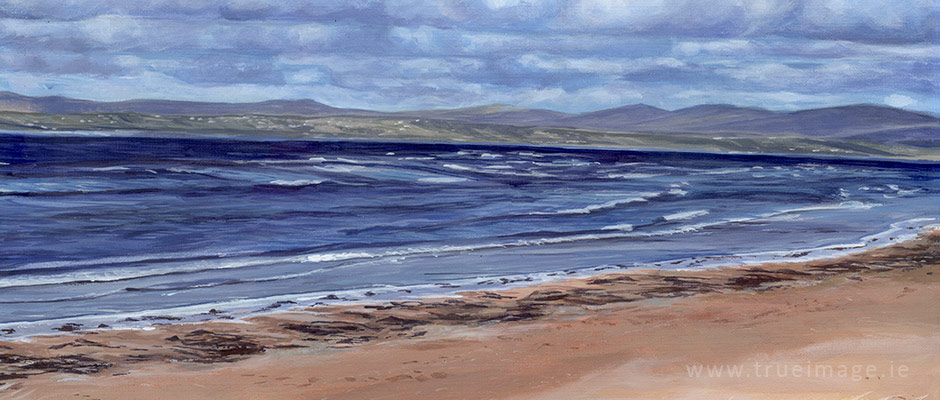 The painting in close up
Client Feedback
"Hi Ivana, the painting looks fantastic, brilliant job. and really impressive. This will make a great birthday present for my wife. Its a wonderful talent you have."
Tom, Galway, Ireland
The Reference Photo and the Finished Seascape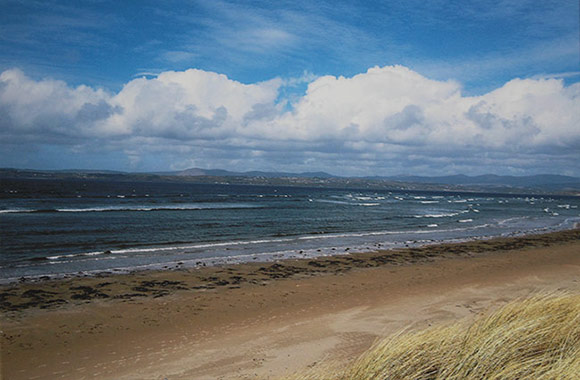 The reference photo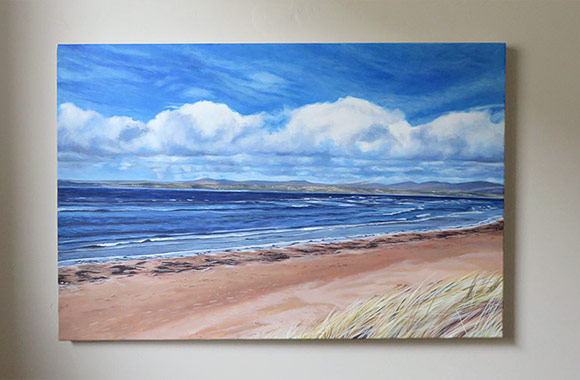 The finished painting on canvas
If you would like to order your own pet or family portrait or you would like to discuss your portrait commission, please do not hesitate to contact me by filling out my contact form or simply emailing your photographs or ideas.