Drawing of 'Charlie' the Wheaten Terrier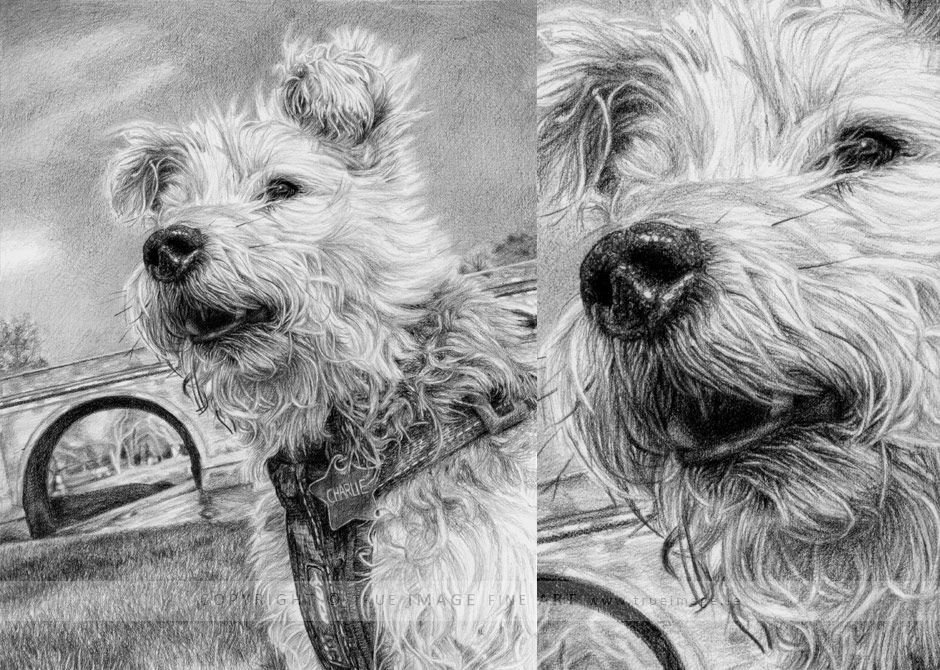 The drawing in full view and close up
Portrait Information
This drawing is 25 x 30 cm (10 x 12 inches) in size and drawn with graphite pencils on paper. The beautiful terrier in the portrait is Charlie. His owner commissioned the drawing in 2018 as a keepsake for herself, as Charlie passed away. She wanted something special to remember him by. The drawing is set in a park where Charlie loved to walk. You can find more information on the commission on my blog
here.
Client Feedback
"Hi Ivana, Just picked up Charlie from the post office. You are so talented, the scan was beautiful but nothing compared to seeing your real work. I couldn't be happier, very emotional seeing it for the first time because you captured him so well, brought back so many happy memories. Thank you so much."
Laura, County Dublin, Ireland
The reference photo and the finished drawing on paper and mounted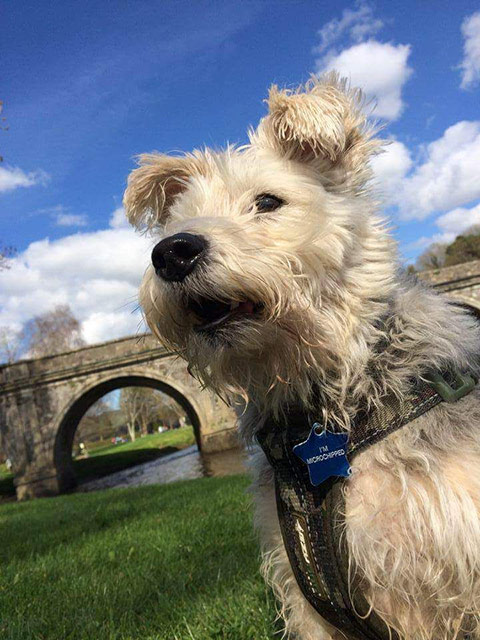 The reference photo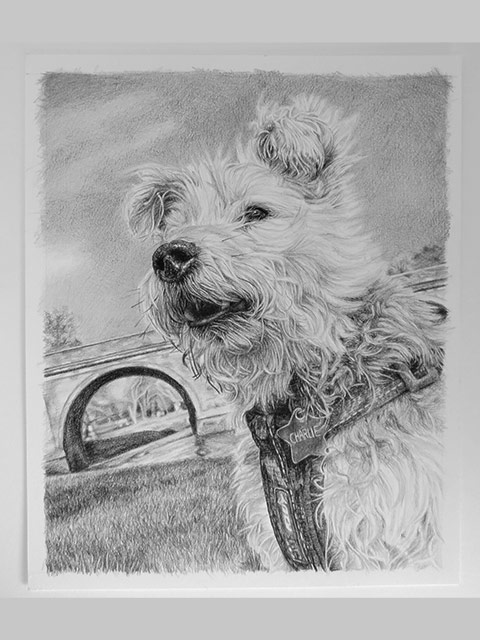 The finished drawing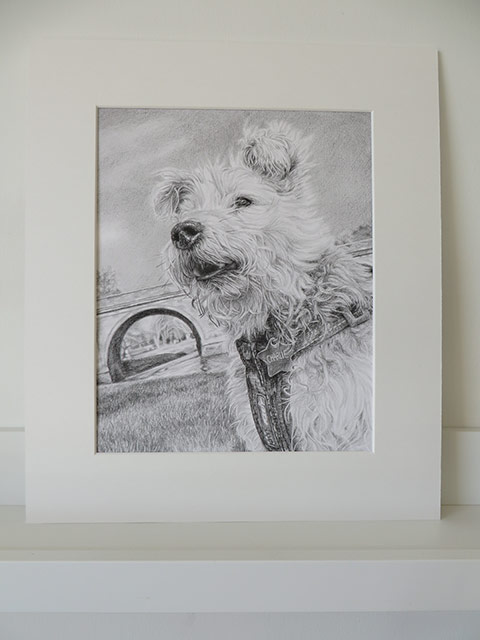 The finished drawing in a mount
The portrait in progress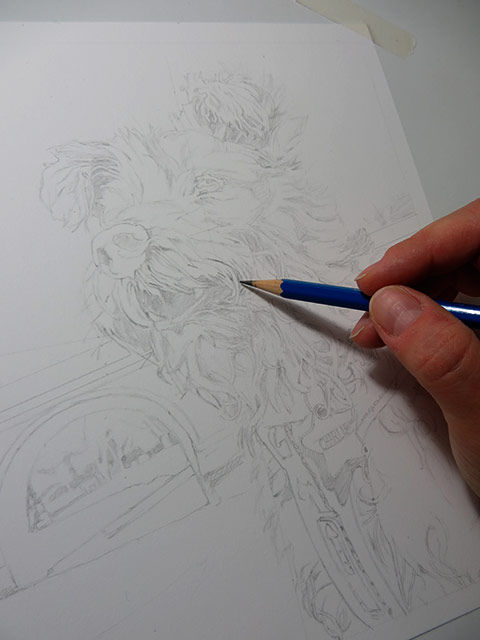 The initial sketch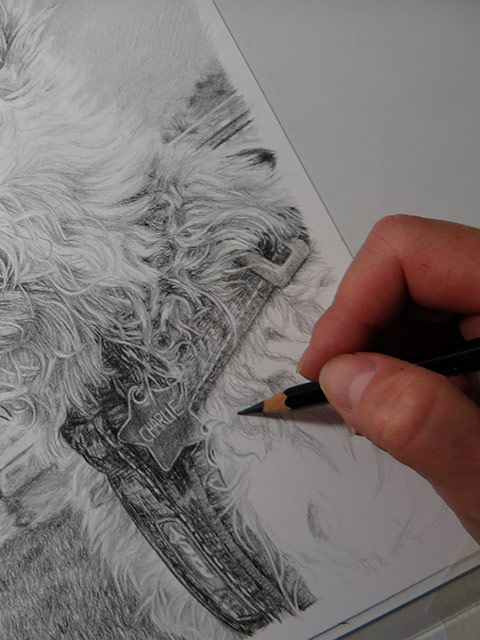 Adding detail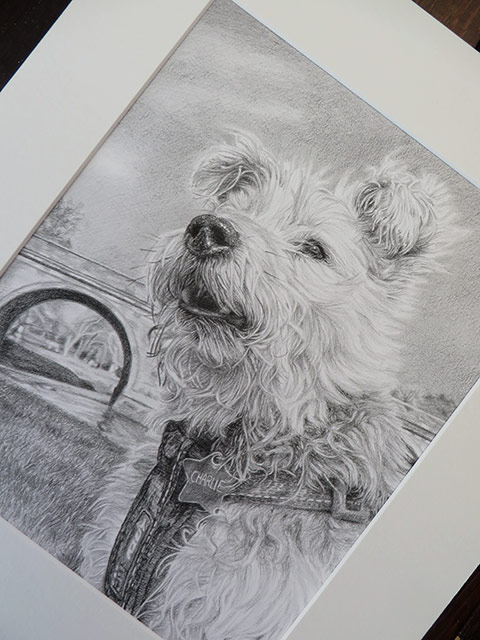 The portrait in a mount
If you would like to order your own pet or family portrait or you would like to discuss your portrait commission, please do not hesitate to contact me by filling out my contact form or simply emailing your photographs or ideas.