German Shepherd Acrylic Portrait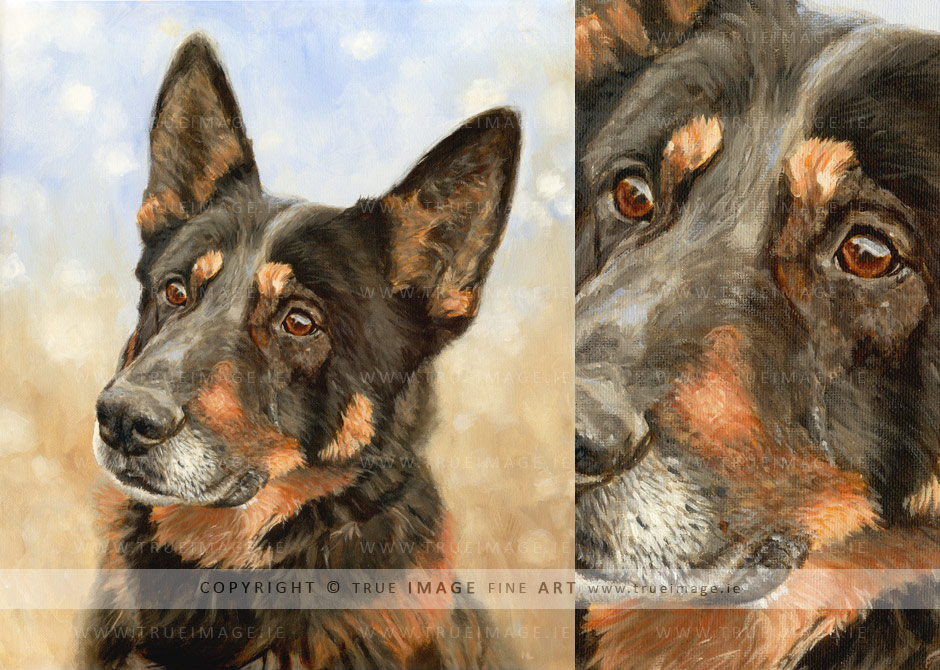 Reference Photograph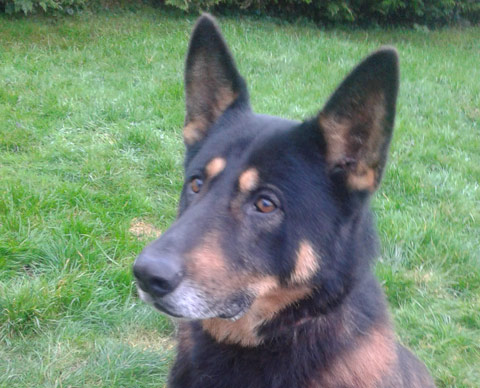 Portrait Information
Drawing size: 25 x 30 cm (10" x 12")
Medium: acrylic on canvas
Year of Completion: 2014
Country: Ireland
About the Commission
This painting was commissioned as a Christmas present for the owner of Bobby. The photographs I received were very good, clear and taken outside. Bobby is beautiful in them and I wanted to capture the dreamy look, together with his fur colouring.
I added some shaded background compliment the overall portrait. The client was very happy with the likeness and the overall portrait: "Oh Ivana. It is just beautiful" as she described it in her email.
If you would like to order your own pet or family portrait or you would like to discuss your portrait commission, please do not hesitate to contact me by filling out my contact form or simply emailing your photographs or ideas.